My most serious goal in 2015: make homemade pasta.  I waited until today, December 31, but I achieved this goal.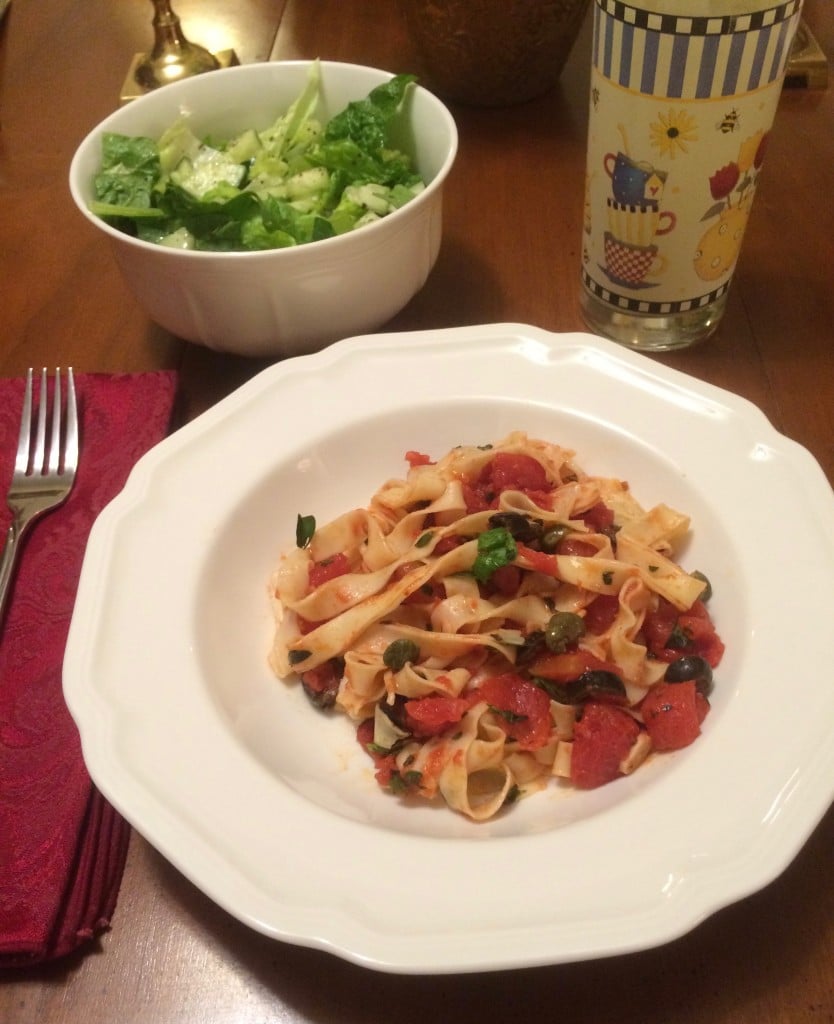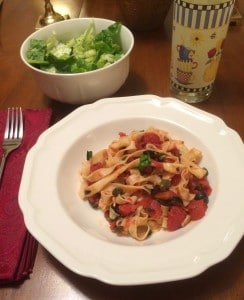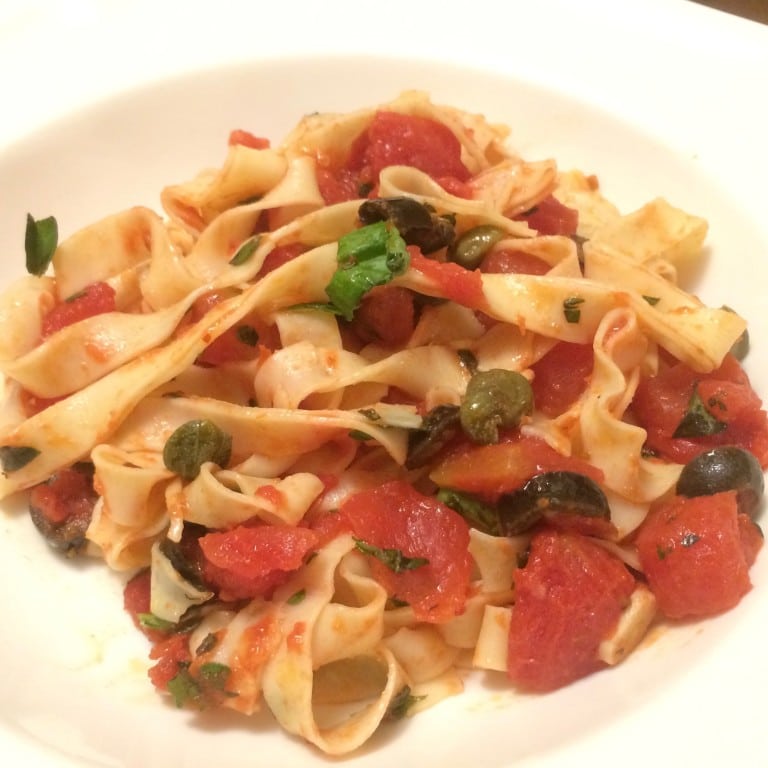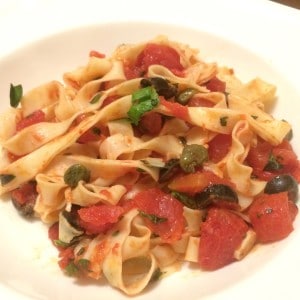 I made homemade fettuccini noodles with a puttanesca sauce.  Delicious!  If you're curious, I used a recipe from Williams-Sonoma's "Pasta" cook book.
I read numerous books in 2015 – about 25 in the past year, but I'm probably forgetting a few, too.
A few of my favorites from the past twelve months:
Becoming Steve Jobs – Brent Schlender & Rick Tetzeli
All the Light We Cannot Sea – Anthony Doerr
20,000 Leagues Under the Sea – Jules Verne
The Effective Executive – Peter Drucker
The Martian – Andy Weir
Killer Angels – Michael Shaara
The Bully Pulpit – Doris Kearns Goodwin

Robinson Crusoe – Daniel Defoe

Narrative of the Life of Frederick Douglass – Frederick Douglass

Terry Pratchett (a smattering of Discworld novels)
I had several useful career accomplishments in 2015.  I attended conferences like Velocity, organized Amazon's internal web development conference in Seattle, and presented about web development career paths to international teams. I had a big impact through numerous contributions to our front-end framework (changes which you either have seen or will see).  All-in-all: a good year.
I had a good year in terms of open source development.  While many of my changes were minor documentation improvements, I made a few bug fixes and improvements to tiny libraries, and continue development of my own side projects in the open on GitHub.  The one I'm most excited about is the development of my first iOS app using React Native.  I'm calling it "Well Versed" for now, and I'm hoping to release it early in 2016.  It's been a great way for me to learn new JavaScript features and skills (ES6 / ES2015, Babel, React Native, flux pattern, codemods), and I'm hoping to have more opportunity to apply these skills in the future.
So what's my plan for 2016?  More good eats.  More books.  More JavaScript.  Let's do this.