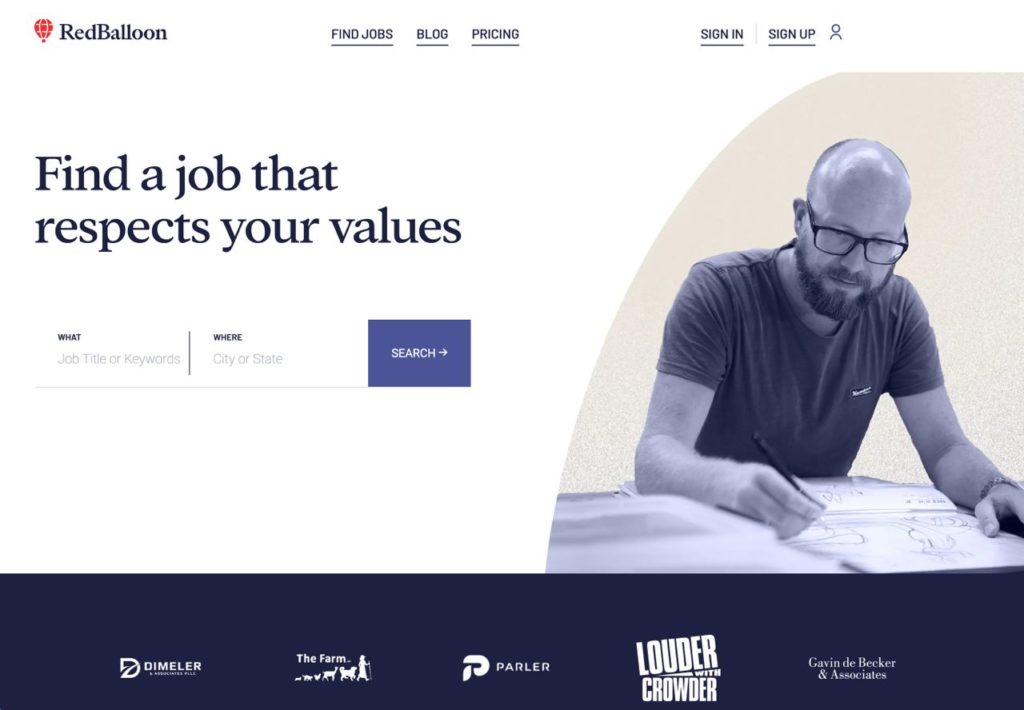 I got a phone call from Andrew Crapuchettes in December.
He asked, "Are you available? We need your help."
Here we are in February and the RedBalloon website has re-launched with a fresh design, a new homepage, new navigation, and a lot of other revamped features. I've enjoyed jumping in and helping their excellent team get the new launch out the door and off to a good start.
Good timing, too – RedBalloon is getting a traffic boost from freedom-loving people who want to find employment from companies who respect their values.