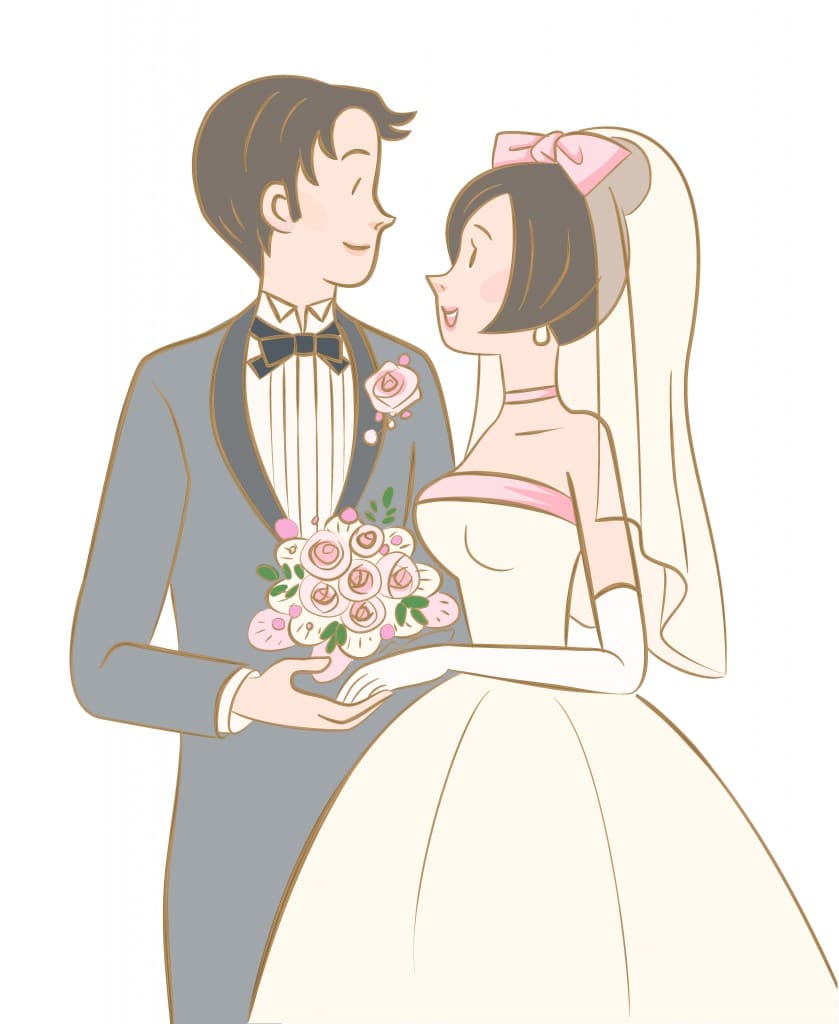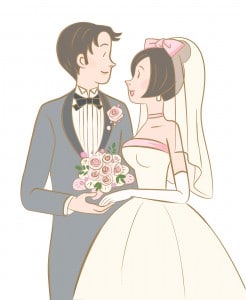 If you're planning a wedding, you're in the midst of large life changes. You've fallen in love, and you're ready to start a new chapter of your life.
But first, the two of you must plan a wedding. What tools can help with the process? In this post, I focus on tools which can ease the wedding planning process.
We became engaged on New Years Day + 1, 2012, and picked a date just under four months. We also lived on opposite sides of the state. This made it important for us to have efficient tools to aid us in the process.
These tools cluster into two primary categories: Communication and Sharing. Many of these tools are high tech, many are 20th century tech, and a few are older.
Communication
Sharing
Phone & Skype
Call your fiance and call often! She wants to hear your voice, you want to hear your fiance's voice, and you have a large number of things to discuss about the wedding, the honeymoon, and life ever after. Even if you live in the same town, you should be prepared to talk and text often.
When you're apart due to distance or travel, seeing your fiance's face via webcam can be a wonderful thing. Facial expressions and other non-verbal communication are greatly aided in this manner. This is particularly true when discussing important topics while getting to know each other better and while wedding planning.
Use Skype, Facetime, or a similar tool for communicating by webcam.
Email & Mail
Use your words to communicate. And occasionally, send each other gifts in the mail.
When you send your invites, you'll be sending them through traditional mail. Learn the location of your nearest post office, and buy many stamps. For the invite design and printing, we used Magnetstreet.com. I used Pages to create the insert which contained additional information about locations, registries, and the wedding website.
I setup an RSVP email address through a domain configured with Fastmail.fm. If you need one-off email addresses, or simply don't want to rely on a provider like Google Apps, I'd check out Fastmail (it's owned by Opera).
I used Facebook to contact many friends to request a mailing addresses to send the wedding invite.
Document Sharing
Using Google Docs saved us an immense amount of time. For shared document collaboration, this was an easy decision.
We used it to keep track of the following:
Invite List (Spreadsheet)
Ceremony Schedule (Doc)
Reception Schedule (Doc)
Honeymoon Details (Doc)
and other docs…
I make use of Evernote for additional notes. I've also journaled along the way using the Day One app for Mac in order to have memories and notes of this time.
File Sharing
We used Dropbox to share documents and photos. We also used it to share photos of us with our parents.
Task Sharing
We used Remember the Milk for sharing tasks with each other. Remember the Milk allows you to make and keep track of to-do lists, and you can share tasks with contacts as well.
It works well, but I would like to see improvements made. There is room for a startup to create a task sharing application in the vein of Paul Graham's frighteningly ambitious idea to replace email.
RSVPs
For RSVPs, we used Google Voice. I setup a message which asked callers to give us their RSVP information. Anytime somebody RSVPed in this manner, I got an email and a copy of the message on my phone in the Google Voice app (for Android).
Twilio provides tools to make phone applications. If you want to get your code on to provide a richer wedding hotline experience, dig into the API and set something up.
Wedding Website
I went with a self-hosted WordPress installation, and bought the Dandelion theme at Themeforest.
Hosting via Linode (VPS), domains and DNS via Name.com.
Wedding Registries
We picked two registries: Amazon.com wedding registry, and Bed Bath & Beyond. I vastly prefer the experience of the Amazon registry because they have a better variety of products and the site is easier to search for products. However, it's nice to have a store to visit to browse items. Having a registry with a physical retail store gives your wedding guests more options. Even in 2012, not everybody shops online.
Not everyone will buy gifts listed on your registry. People like to surprise you and your bride-to-be, or pick gifts with a personal touch. This can include kitchen items they've found invaluably helpful, pretty things they want to share, and antiques being passed down from previous generations.
You Have a lot To Do
You have many things to do as you prepare for your wedding. I hope this list of tools helps you in your preparations.
Disclaimer: I build websites and web applications for Amazon.com.